Spectrum Studios
Web design and prototyping for Spectrum Studios, a new photography studio opening soon in Manchester.
Spectrum Studios wanted to launch their photography studio with a webiste that respresented their brand and showcased the studio space to potential clients.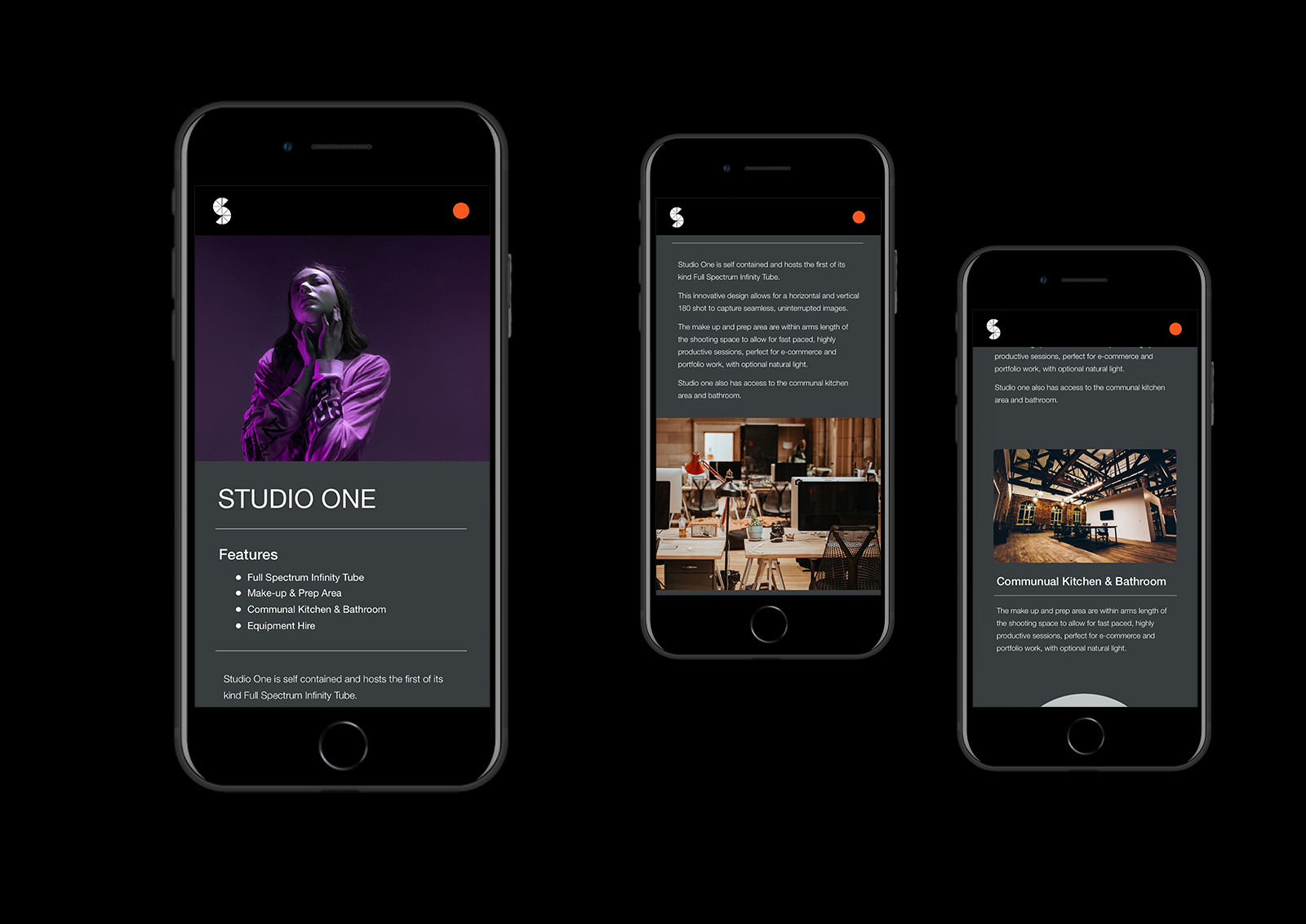 Creating iterative prototypes that the Spectrum team could use on their devices really helped to speed up the design process, plus it gave the team the opportunity to get a feel for user interaction and the user journey. Especially when face to face meetings are not possible.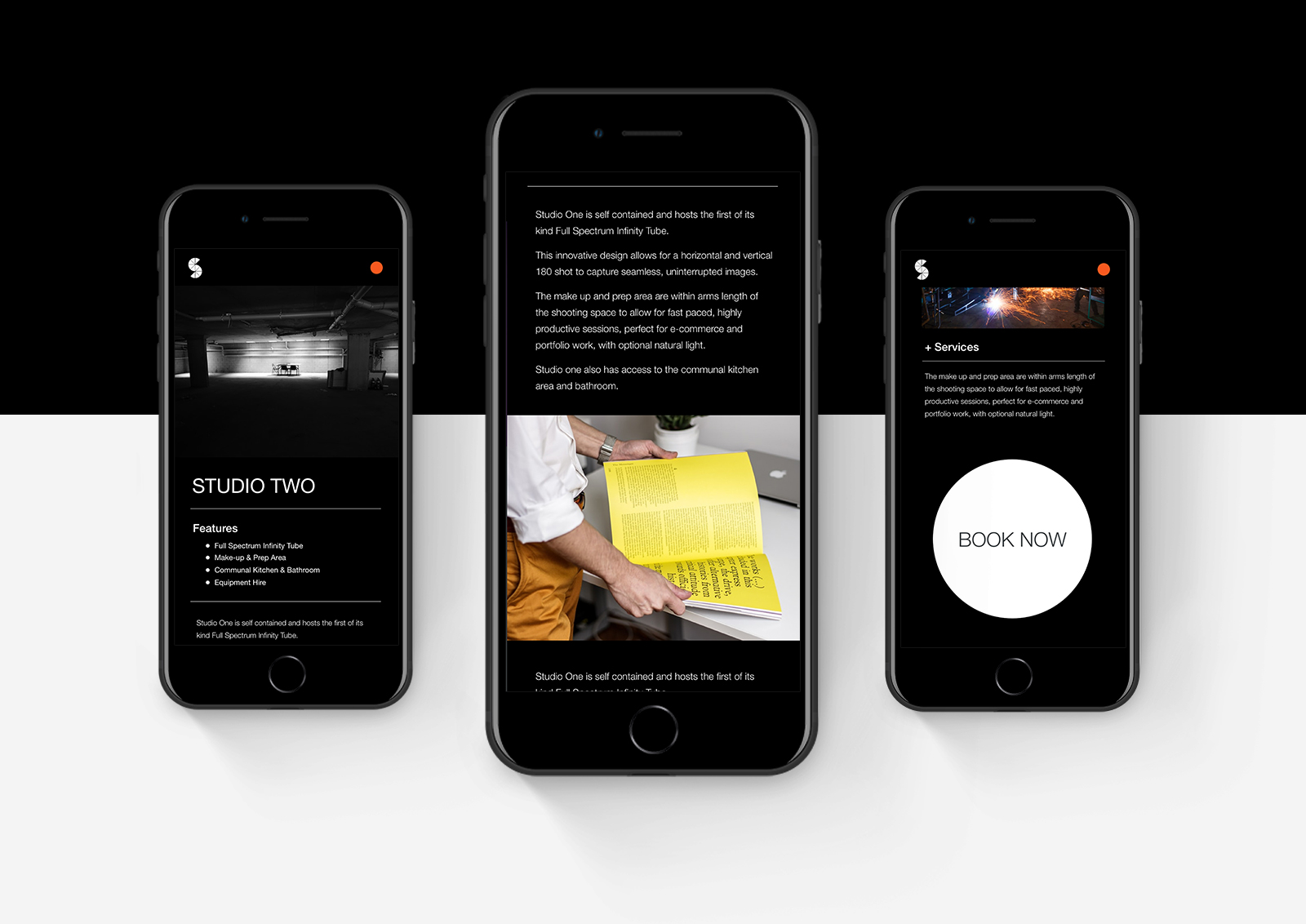 Minimalism in layout gives the photography center stage.
Simple and minimal UI elements create an easy to understand naviagtion. Highlight colour and size, direct attention and focus to the next step of the journey.